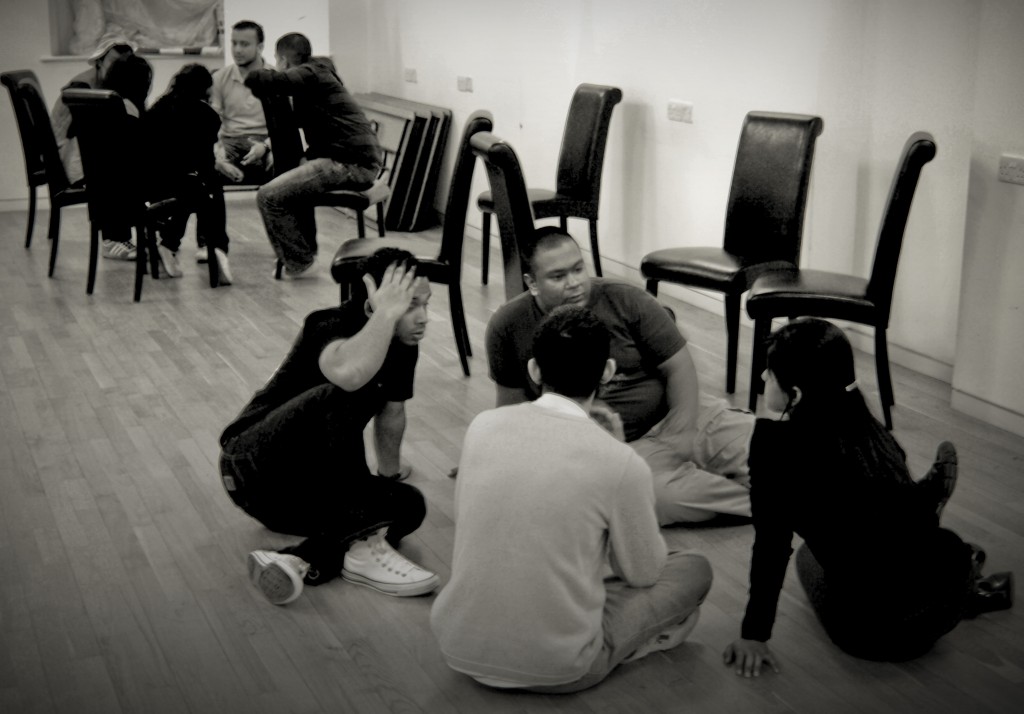 The People's Palladium project started in 2006 with a meeting between Az director, Jonathan Chadwick and young men from the British Bengali community in London's East End.
After working under the name of Soulfire Theatre and producing improvised company-devised work, FRESH in 2007 and a version of Federico Lorca's BLOOD WEDDING in 2008, The Peoples Palladium launched and produced Lorca's YERMA in 2009.
Photographs of Peoples Palladium production of Yerma by Federico Lorca
In 2010, Jeremy Seabrook produced a new translation of Moliere's TARTUFFE for the company and there was a plan to present the work in London and Dhaka. All the work was directed by Jonathan Chadwick.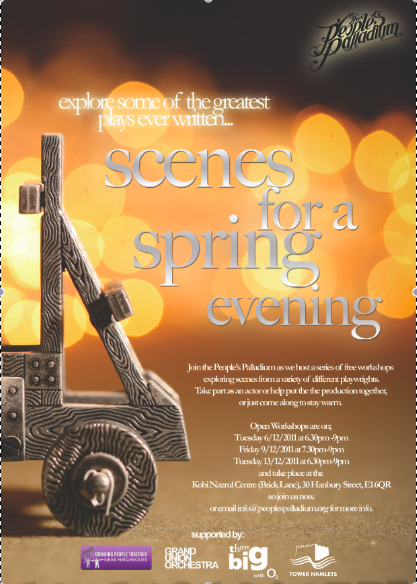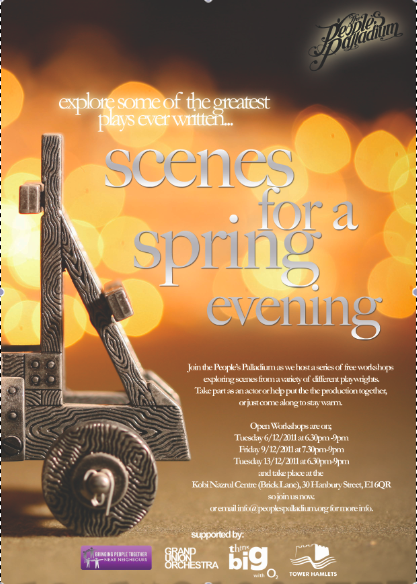 Scenes for a Spring Evening was a programme devised by Jonathan Chadwick of extracts from Shakespeare, Tagore, Nazrul, Sophocles and Brecht.